Can you believe it is already almost Christmas time!!! This year has flown by to say the least. That being the case I have been trying my best to figure out what to get Langston for Christmas. I'd like to make sure he has some educational yet fun toys. So I thought I would share the list of options I have with my fellow mommies!!

• Fisher Price Think and Learn Rocktopus $50 – This little guy features three ways to play. It helps kids explore a variety of musical styles while learning about different instruments, rhythmic patterns, and more. The Rocktopus comes with 6 musical instrument pods for preschoolers to mix (and remix) their own musical rhythms. There is also a feature where you can download the free app and let your child create their own music videos with their new toy.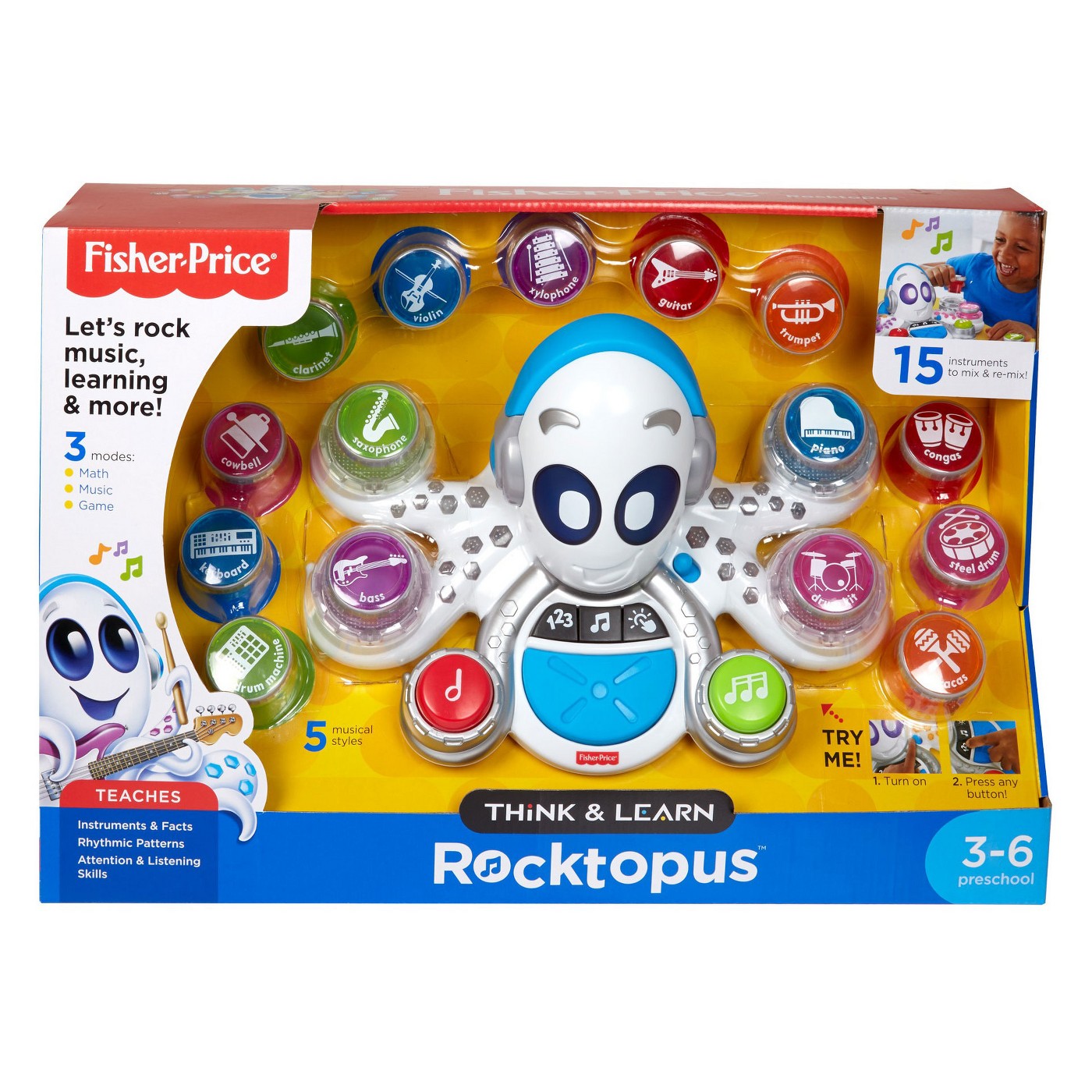 • Paw Patrol Ultimate Fire Truck $45 – If your little one loves Paw Patrol this is the gift for them! The truck has an extendable 2 ft. tall ladder, flashing lights and sounds. It also has also has a mini fire hose for small "missions".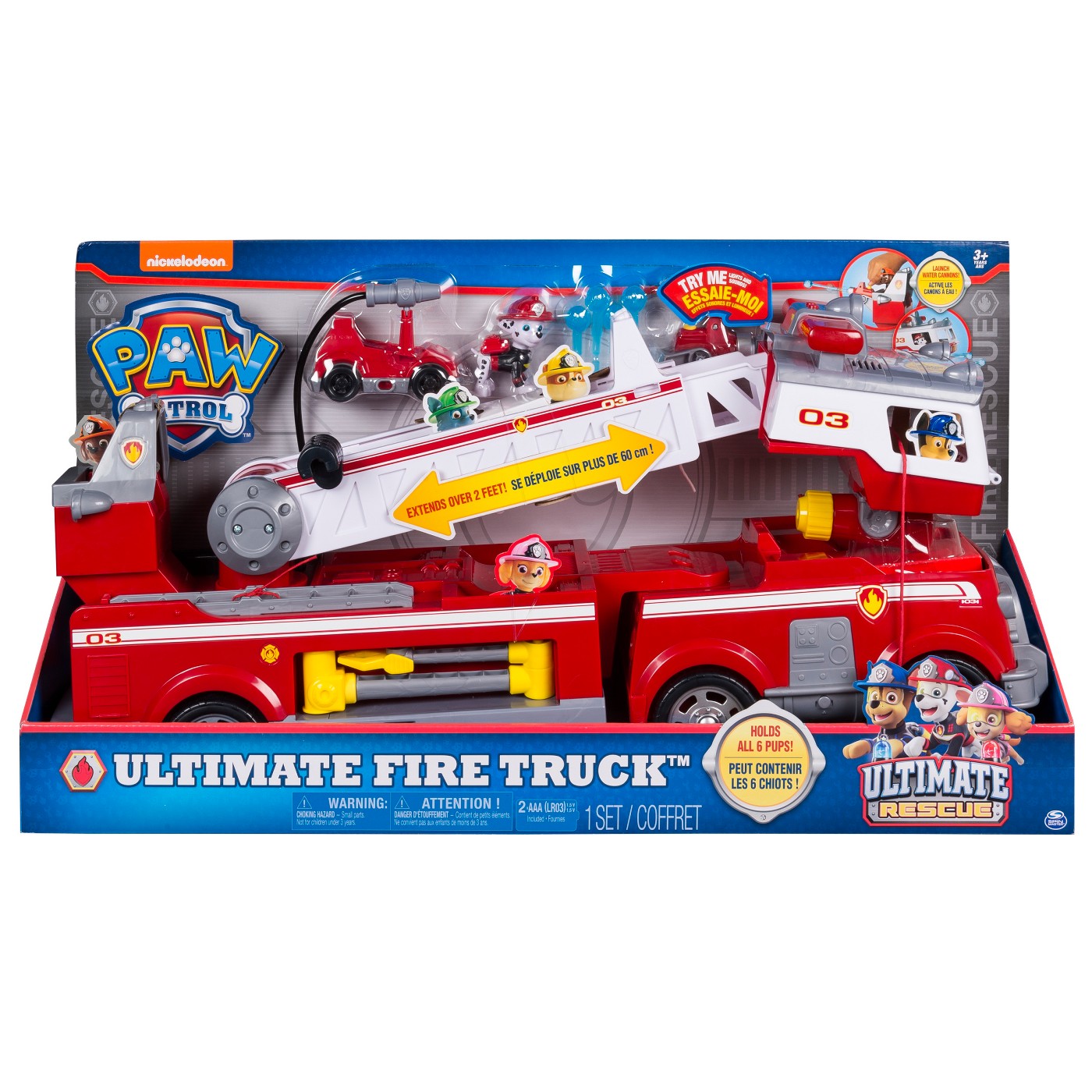 • Explore and Write Activity Desk $45 – For your little artist there is the Explore and Write Activity Desk has an interactive desktop and with five pages to explore that include content such as letters, numbers, music, and colors. The writing pad with light-up display lets kids practice writing by tracing letters, numbers and shapes with a stylus. The desk can also transform into an easel and chalkboard. It is available in fun vibrant shades for boys or girls.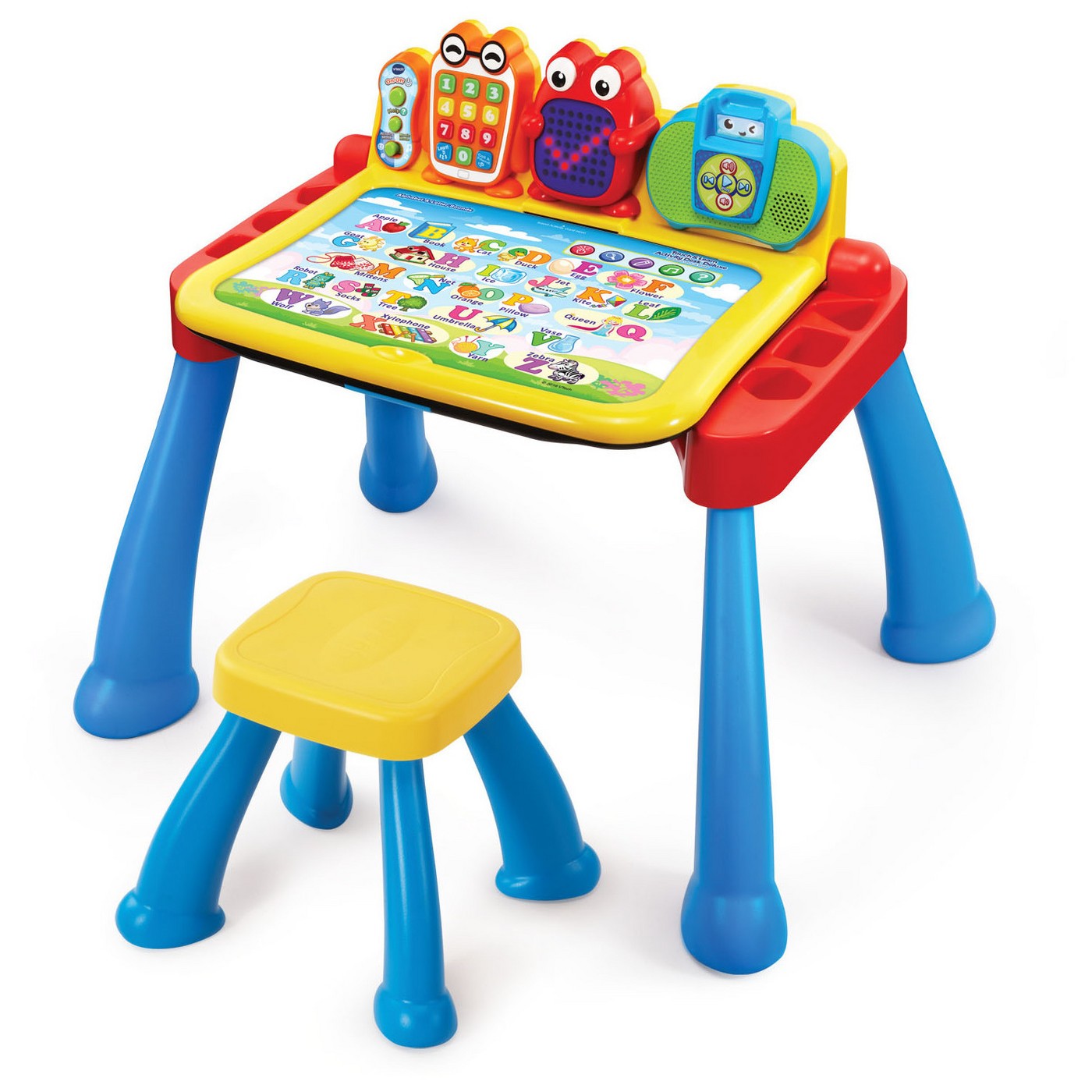 •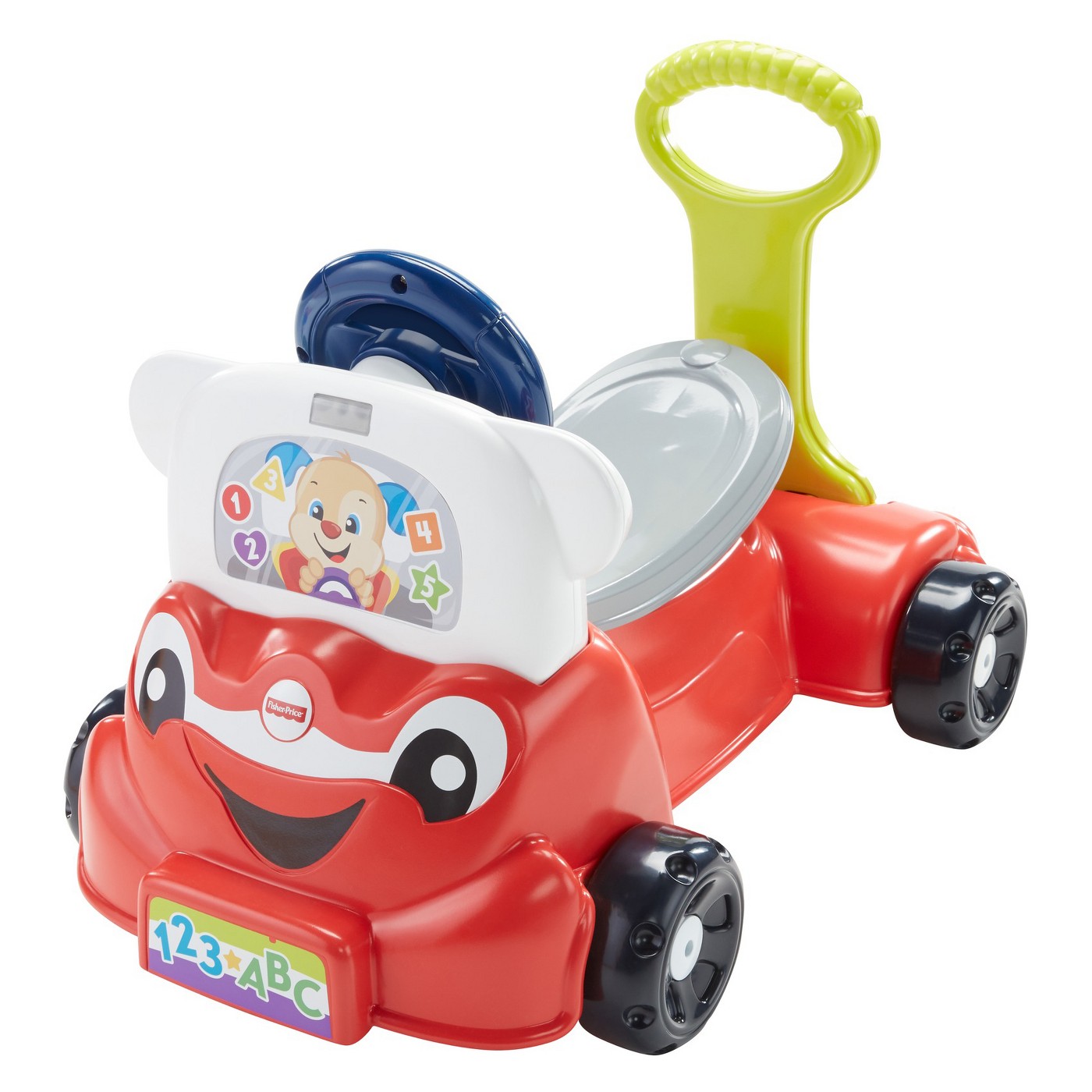 •

•

• Radio-Flyer 4-in-1 Stroll Trike $71 – This trike is great because it grows with your child. There are four ways to ride it, from an infant trike to a steering trike, learn-to-ride-trike, and finally a classic trike. There is even an adjustable sun shade for afternoon walks with mommy! It is available in red and pink.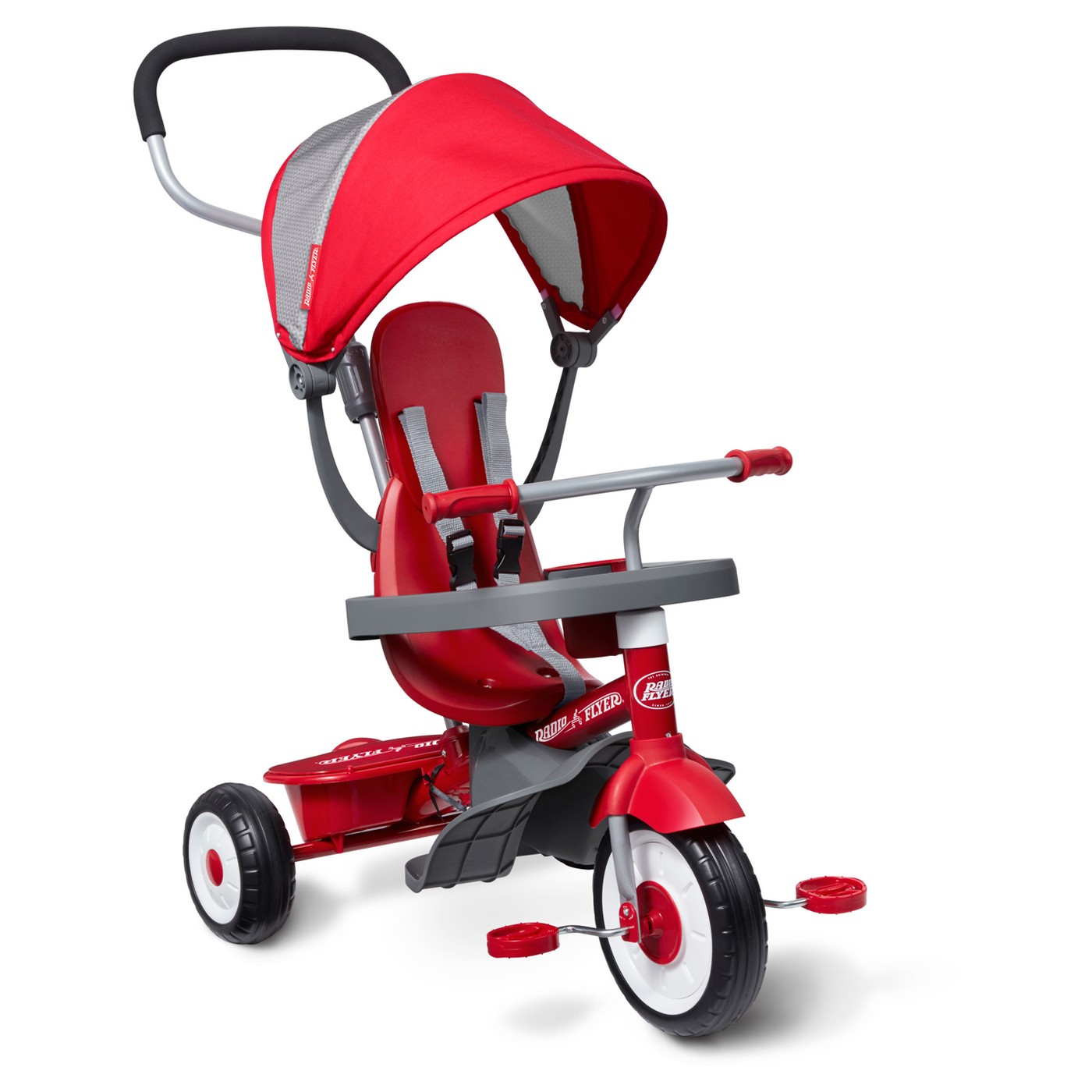 • VTech KidiBeats Kid's Drum Set $18 – Now I know your probably thinking, "A drum set?!" But this one is not going to be as loud as your traditional set would be. Also, it is educational. It comes with a pair of drumsticks and four different electronic learning drums. Your child is able to drum freestyle or play along with the nine pre-set melodies in an assortment of musical styles. Your little one will love learning playing this cute drum set.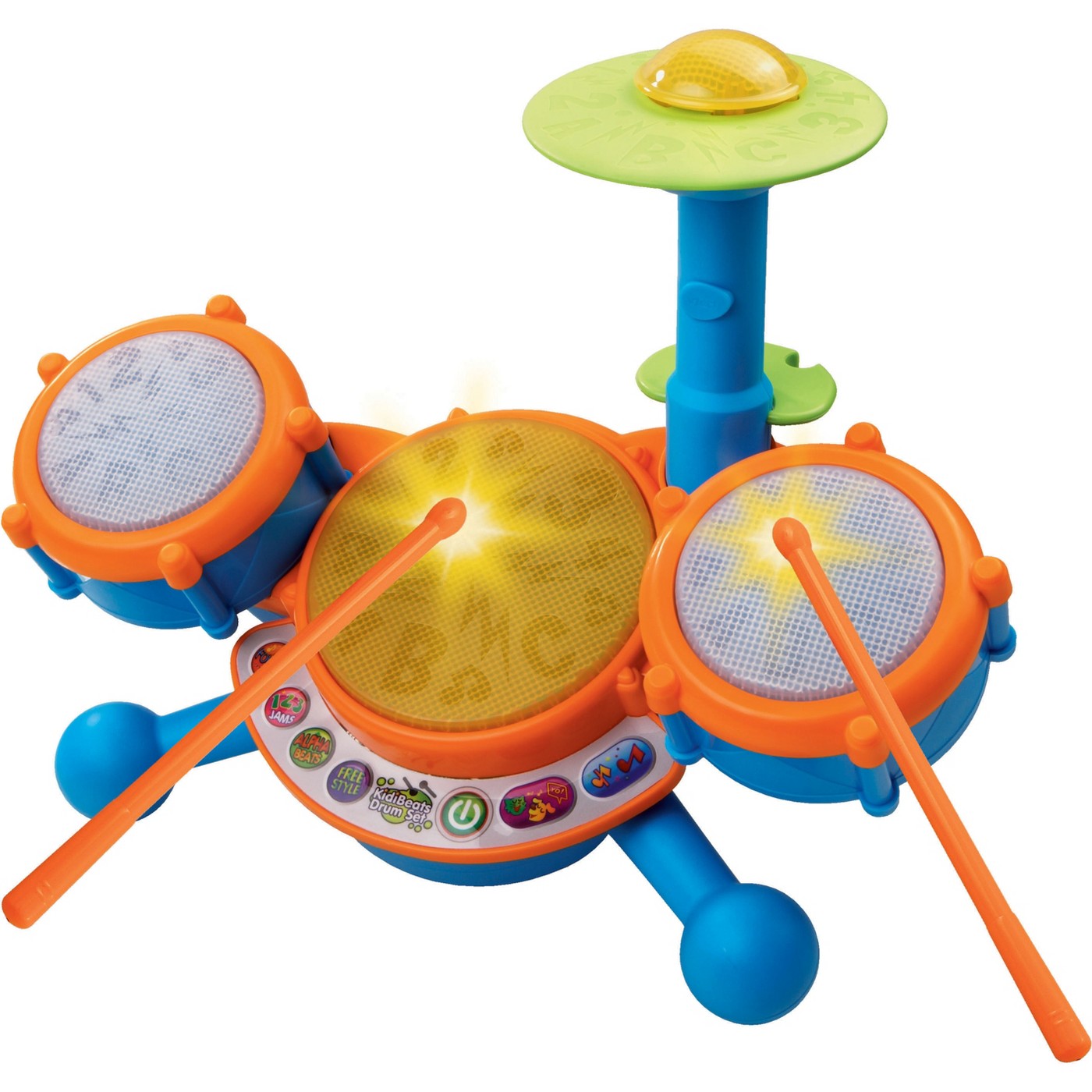 • VTech Smart Shots Sports Center $30 – This electronic sports center features a soccer net and basketball hoop for a fun 2-in-1 play experience. It teaches counting when hoops are scored and plays encouraging music and sounds. It also helps to build fine motor skills with a variety of features.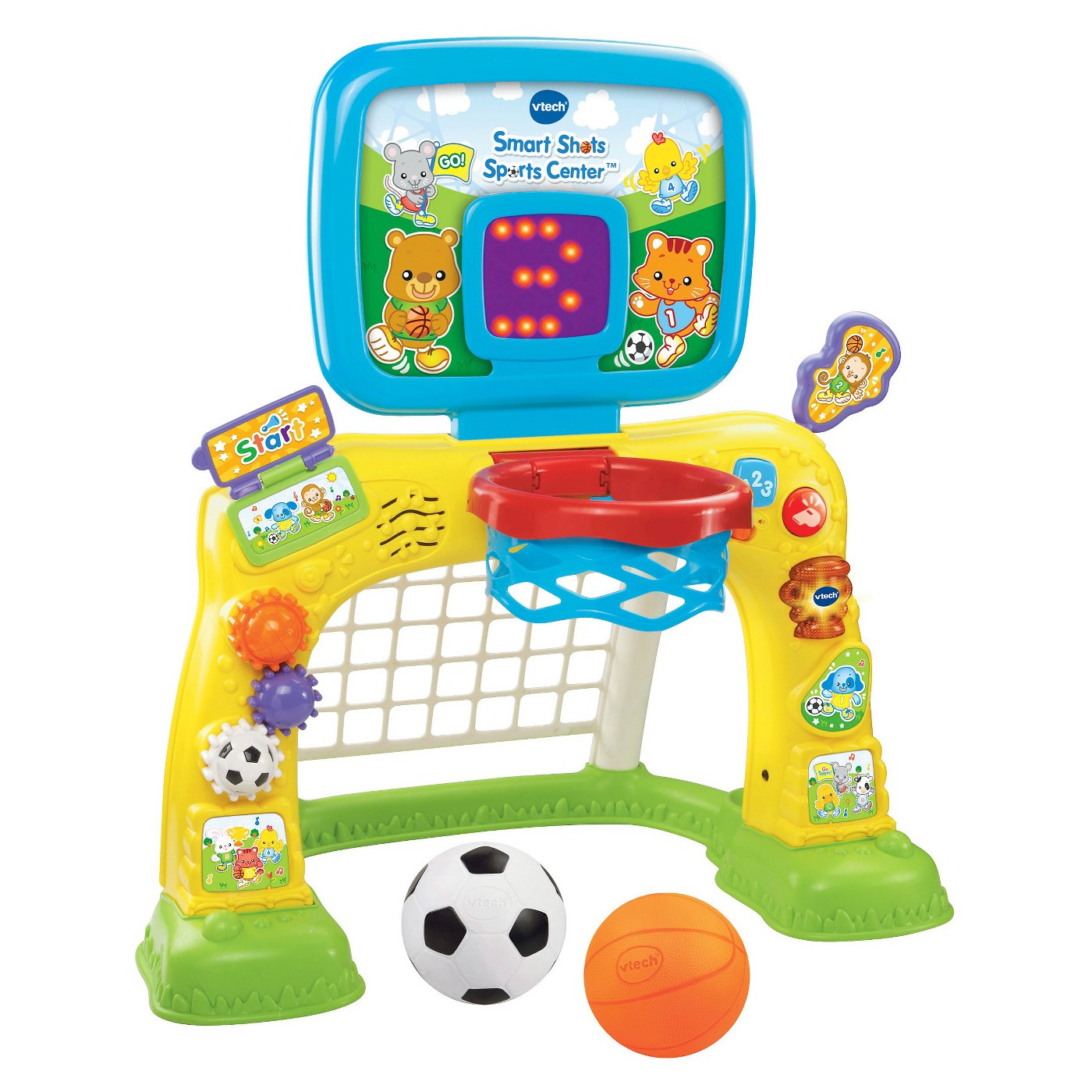 • GearZooz 2-in-1 Jungle Friends Gear Park $40 – The 2-in-1 activity center and gear board includes 13 gears and 3 Smart Gear animals. It encourages helps to strengthen fine motor skills and explore cause and effect relationships while listening to music, songs and animal sounds. With the five play modes your little one will surely be busy for quite some time.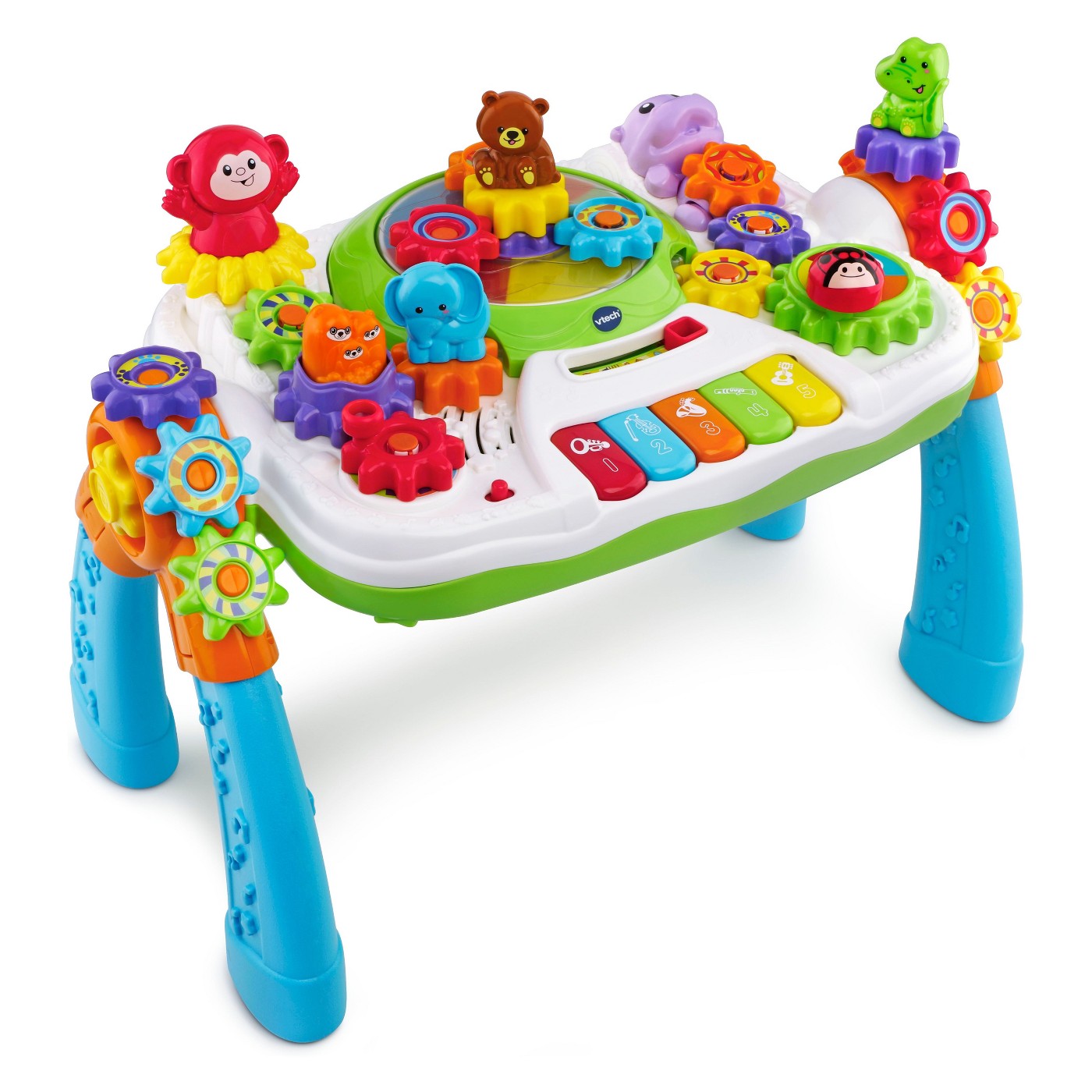 I'm sure as you will see there are tons of other options available, but these just happened to be some of my favorites when thinking of my little man. They are engaging and educational which will keep his attention for a while. Hopefully this list will make your Christmas shopping a little easier! What are some other ones you are considering?

**This post contains affiliate links. If you purchase anything through them, I will get a small referral fee and you will be supporting my blog at no extra cost to you, so thank you!**